The political situation in a country always influences extensively the market trends and consumers' purchasing behavior.
Whenever a political news story is in the spotlight, consumer behavior is directly affected, and when the news is getting old, the market returns at adequate and probably even increasing levels. For example, after a drop in market among January and March 2015 due to Greek elections, a stability and increase was remarked after April.
By analyzing the flow of transactions in retail market (furniture, clothes, cosmetics, food) before and after the Greek referendum (5th of July) a significant decrease is observed up to now.
Under normal conditions an increase in transactions would be expected due to summer sales, thus the instability of the political environment seems to be the vital unexpected factor that influences everything. According to QIVOS data*, the transactions in June reduced 13% leading to a reduction of 17% of the monthly turnover.
Check below Figure 1: how transactions ranged from December to July 2015 based on QIVOS (former CLOUDBIZ) data.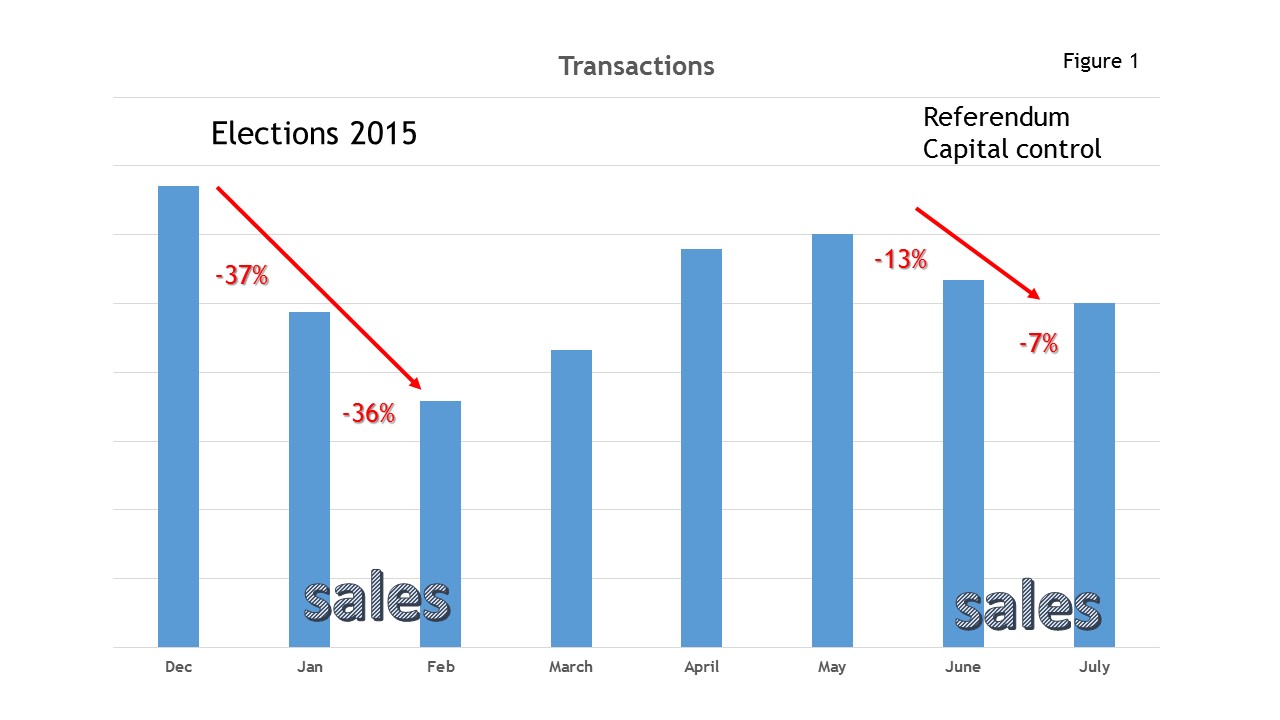 In addition, a significant decline was observed in members' registration in loyalty programs commerce that dropped 95 % in July. Customers were not interested in visiting stores neither purchasing because of the uncertainty and dormancy that capital controls caused. See the detailed trends in the figure below.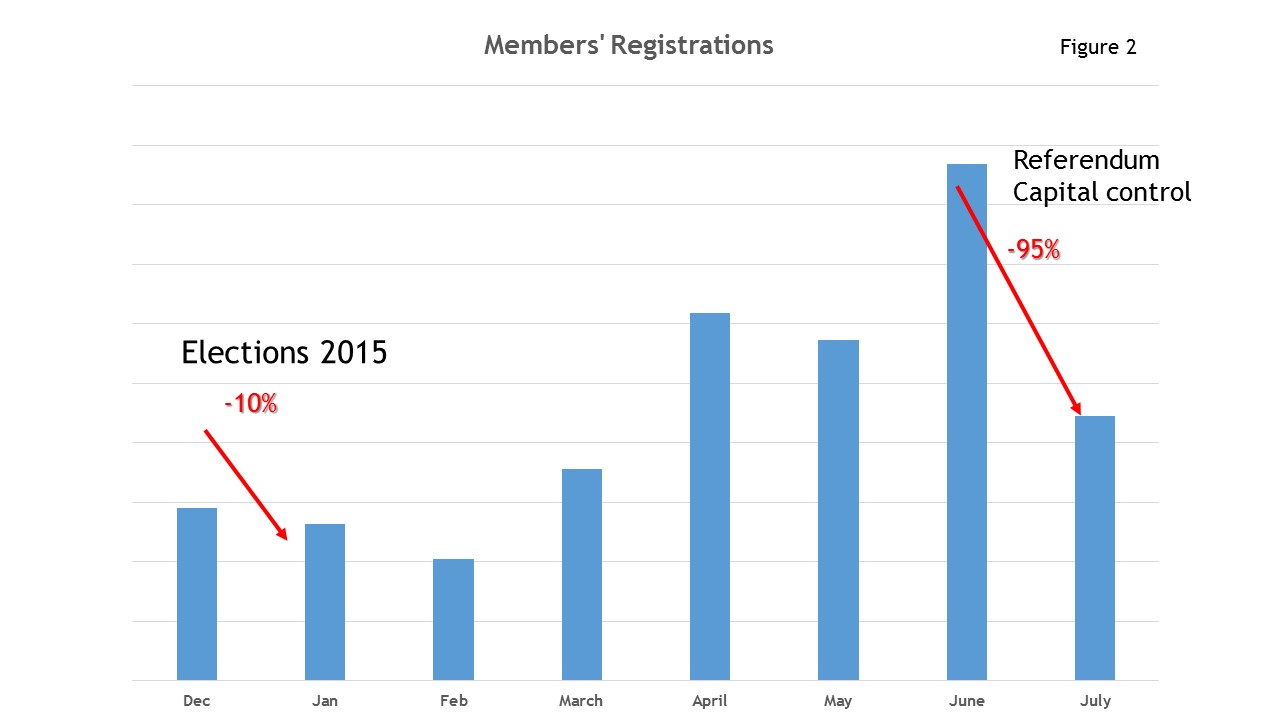 However, by evaluating eldest political situation it is predicted that when the political tornado passes the market recovers quickly and usually positively.
Companies should always be prepared to deal with unexpected factors such as politics and adapt their marketing strategy on the market needs.

*Qivos operates daily about 20 loyalty schemes with 2,6 million loyalty members covering a wide range of industries.

Data are measured till 26th of July.