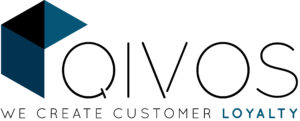 Welcome to QIVOS blog! We are a marketing technology agency that delivers successful end-to-end customer loyalty management. Through our expertise in customer engagement strategy and tailor-made technology solutions, we help brands build unique long-term relationships with their customers.
Our vision is to inspire loyalty through compelling customer experience, achieving always great, measurable results for our clients.
Our unified customer loyalty management platform drives value from the company's most important asset: the customer relationship. Folli Follie Group, INTERSPORT, Galerie de Beaute, IKEA, and Marks & Spencer are just some of the brands that take advantage of our loyalty programme and CRM systems to build a deeper understanding and connection with their customers.
Our loyalty and CRM experts apply the experience gained from years of practice in experience strategies. Through a proprietary method, metrics, and analytics, we help anticipate actions, predict needs and take advantage of every opportunity to strengthen the relationship with every customer. Our implementation, creative and loyalty program management service teams will work with you every step of the way to deliver value and achieve results.
For more information don't hesitate and visit our website www.qivos.com