It costs five times more to attract a new customer than it does to keep an existing one. Yet 44 percent of companies focus more on customer acquisition than they do on retention, according to Oracle report "Seven key strategies to grow your profits".
Therefore, what should a company do to improve customer retention upon factors that can eliminate customer defection and increase loyalty towards the brand?
To run an effective retention strategy, it is important to embrace customer satisfaction, which is the outcome of precise segmentation of customers and meeting the customer expectations. Every customer is different and retention strategy will not be successful if it is implemented in all the existing customers, as they are a homogenous group. Consequently, the first action to take is to identify the customers and leverage the customer data by analyzing their buying patterns either transactional or behavioral and then proceed with the retention campaigns.
Customer loyalty programs intend to increase customer retention
Customer loyalty programs are designed to enhance a continued profitable relationship between the brand and the customer. Targeted communication campaigns tend to promote value proposition offerings to preserve active customer status. The loyal customers, based on the frequency of the interaction with the brand, receive:
Cash back
Discounts
Rewards
Qualitative and experiential benefits
By implementing one of the above, or a combination of the above, the customer's perception about the brand is high, since they get a profit from the purchase, which contributes to the increment of customer satisfaction. Customer loyalty and customer satisfaction is linked together. The more satisfied is a customer, the more likely is to repeat a purchase.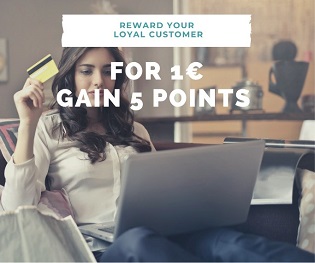 Open possibilities for cross-selling to grow your brand's profit
Customer with high level of loyalty are willing to buy more products or services. The benefit of cross-selling is the instant introduction of new brands or other related products. Cross-selling is a customer-centricity function that delights the consumers, by focusing on current buying behavior in order to meet customer needs. For example, in retail market, an offer of bag to be combined with a new purse, or if the consumers tend to buy a tent, they can buy also related camping items.