With access to a ton of data and analytics tools today, marketers are able to upgrade their operations and make smarter decisions with data. Data-driven marketing has become the norm and you'd better start utilizing this approach as it can be beneficial for your business.
Data-driven marketing is far more than just measuring your click-through-rate and conversions of your campaigns. But what is it and what are the key benefits of this approach?
Data-driven marketing definition
Data-driven marketing is the process of collecting insights by analyzing first-party or third-party data and market trends, then translating these insights into actionable decisions driven by the numbers.
The goal of data-driven marketing is to improve marketing processes and strategies, identify key trends and the unique needs of customers by leveraging data to gain deeper customer insights.
Benefits of data-driven marketing
Marketers must use performance data and apply analytics to take their marketing efforts to the next level. Data-driven marketing will help you:
Improve marketing performance
By understanding exactly what is and what is not working for your business you are able to improve your overall performance. Apart from the audience targeting improvement, you are also able to better control your marketing investment and guide your budget allocation more efficiently.
According to Forrester, this is one of the top three reasons why marketers utilize a marketing measurement and optimization model.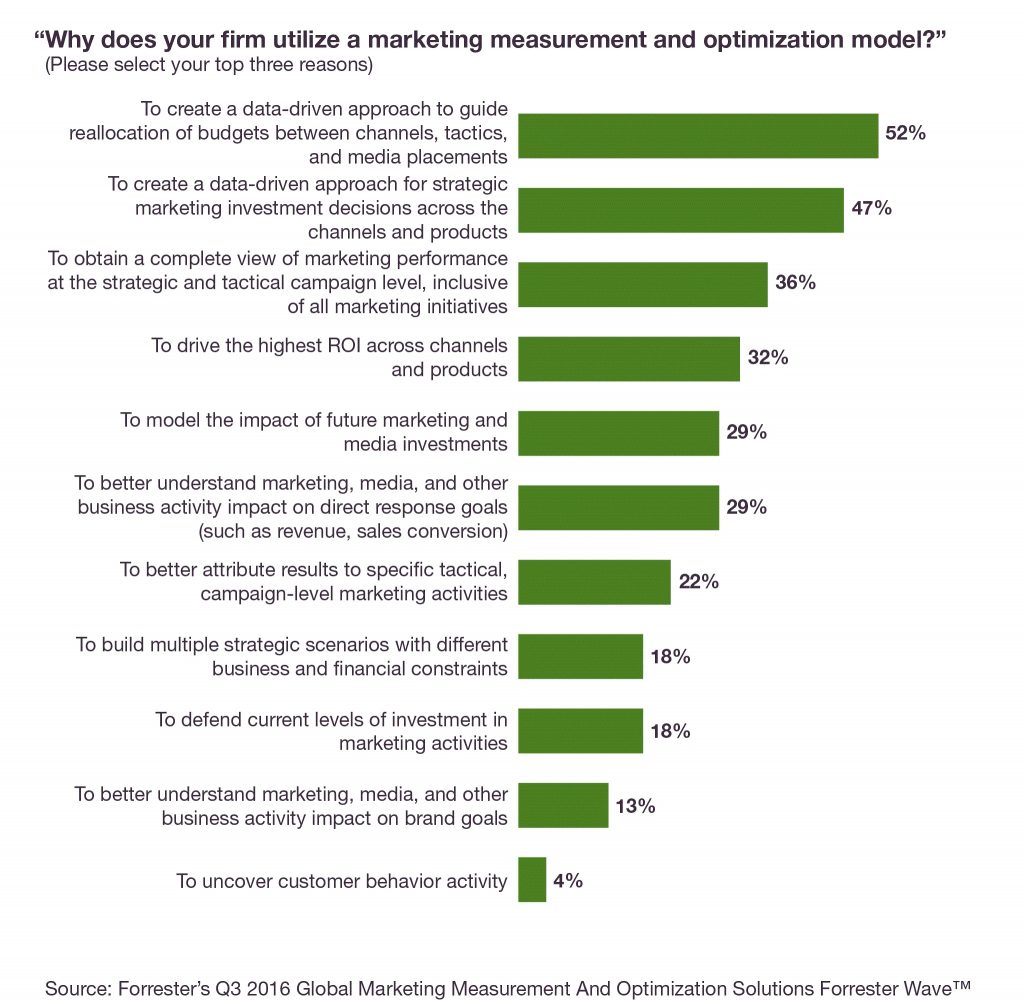 Improve product development
A poor understanding of the market is the biggest reason products fail. By understanding customers' demands and behavior, you can develop new strategies and products that better suit their needs.
Build stronger relationships with customers
With the right data in hands, you can deliver unique experiences to customers. Data-driven marketing enables you to target and retarget the right audience through personalized campaigns, maximizing customer acquisition and retention.
Data-driven marketing is not just a trend, but an advanced approach, vital for your business. Combined with the right technology platforms and tools, it can elevate your marketing efforts and maximize your ROI.
Are you already using or thinking of investing in data-driven marketing? Find more about the role of data and insights here or visit our website.