Today's digitally savvy consumers expect a consistent and seamless omni-channel experience, forcing retailers to optimize the shopping journey and elevate their strategy. Although retailers have recognized the need for a holistic customer experience, most of them fail to develop a unified and aligned across all channels commerce strategy.
Related article: Unified commerce: the evolution of omni-channel
Adding value to the customers' journey and implementing a smooth customer experience across touchpoints is what you should be focusing on if you want to attract more customers and retain existing ones.
Whether you own a brick-and-mortar store or an online shop, there are numerous ways that you can bridge the gap between your online and offline customer engagement efforts and successfully deliver unique experiences to your customers.
According to Forrester, by 2021, digital touchpoints will influence 46% of European in-store sales and 40% of US in-store sales. Digital channels can drive in-store traffic, and reverse, as today's customers do not engage with channels, but they interact with a unified organization.
Here are five ways that can help you close the gap between online and offline customer engagement.
Inspire engagement through social media
Social media is your secret weapon to this process. As consumers are always connected, especially through their smartphones, it is a big opportunity for brands to reach your customers and drive offline engagement via social media. For example, if you want to get more people to your store for your upcoming event, promote the event through digital channels to reach a wider audience. Don't forget to create eye-catching visual content in order to boost customer engagement.
User generated content
Another way to boost customer engagement is to encourage your customers to share online their offline experiences, along with visual content. User generated content not only will generate engagement but will also help your brand create connections with customers. Try offering unique incentives to your customers in order to participate in your campaign. Focus on the experience you deliver to customers, rather than the product/service itself.
Find an example of user generated content in our blog post: 3 e-commerce examples everyone in Retail industry should know!
Use marketing automation tools
Marketing automation solutions can help and boost your communication with your customers and build strong connections faster. For example, real-time product recommendation during the store visit, either online or offline, is an effective application of such tools.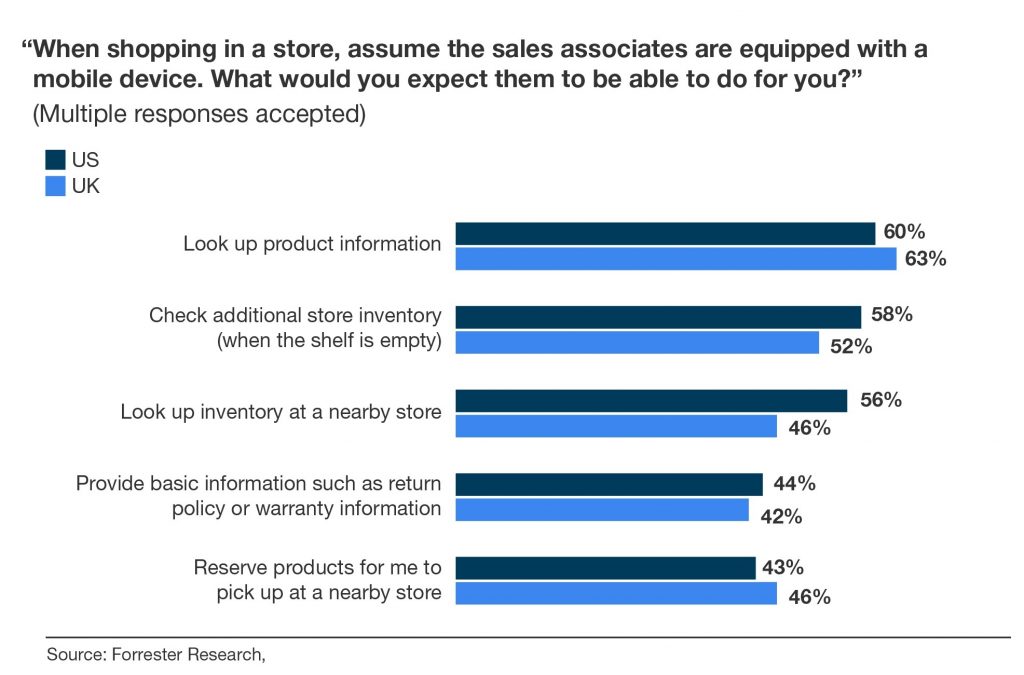 If you want to differentiate from competitors, begin incorporating technology in your marketing strategy that will enable real–time connections with your target audience.
Here are three ways you can boost your ROI through marketing automation!
Be personal
According to PWC Total Retail Survey, 36% of consumers want offers based on their needs. Personalization is the key to customer engagement in both online and offline environments, especially if you want to create meaningful long-term relationships with your customers and have an impact.
Identify your customers and target them with the right message, at the right time.
Measure your efforts
Monitoring and optimization is a never-ending process. Develop a performance management system based on a set of proven KPIs and start analyzing these metrics. Test what works better for your brand and keep optimizing your strategy.
All in all, customers today don't differentiate experience by online, mobile, social, or store. On the contrary, they have a holistic perception of the brand and demand a seamless experience whenever and wherever they interact. Make sure your strategy combines all channels in unified commerce, always with the customer at the center.
If you want to learn more about reaching your customers in today's demanding unified commerce, contact our expert team or visit our website.