Today, every successful consumer application is powered by Artificial Intelligence (AI). Although AI is not something consumers think of everyday, they do use it daily, forcing businesses to invest in AI systems. According to Tractica (report Nov. 2015), the market for enterprise AI systems will increase from $203 million in 2015 to $11 billion by 2024. As more and more companies invest in AI technology, marketers are concerned about finding effective ways to affect almost every retail purchase decision that their target audience makes. In a digital world where consumers are always connected, their needs are actively growing and this is where AI steps in.
What is Artificial Intelligence?
Artificial intelligence (AI) is intelligence exhibited by machines. An "intelligent" machine perceives its environment and takes actions that maximize its chance of success at some goal.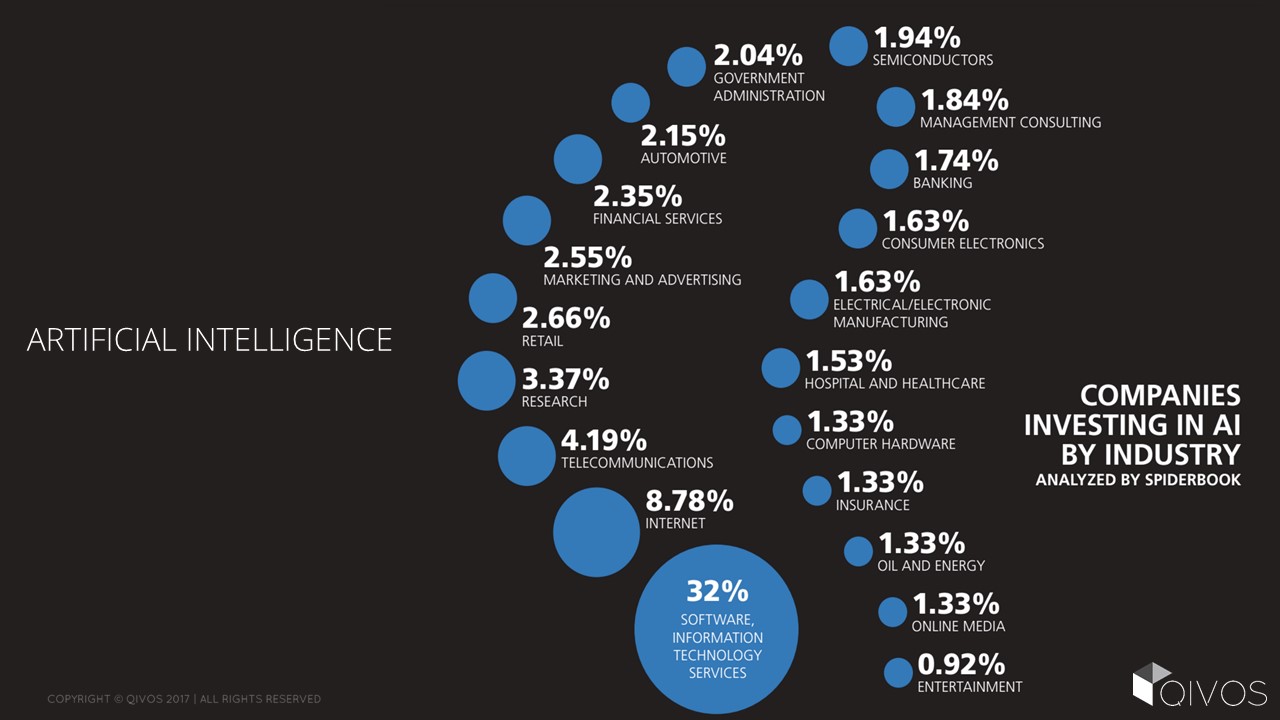 AI is not just a buzzword anymore. Its impact on businesses is profound and its commercial value offers a great opportunity for retailers to build a brand loyalty.
Personalization levels up!
The way consumers interact with technology has changed dramatically. They are now expecting a seamless customer experience in every channel they enter, either online or in-store. A customized offer, a personalized email, music/product recommendations according to individual preferences or tailored coupons for their favorite fashion brand are some examples of what customers are seeking for and what companies can successfully deliver through AI systems.
"65% customers disappointed about the lack of in-store personalization"
E-MARKETER RESEARCH, 2017
Opportunities and challenges for Brands
The power of AI technology lies in the ability to offer a more personalized customer experience. As personalization levels up, marketers get closer to the coveted customer loyalty. CRM platforms and applications that use AI technology enable access to real-time analytics, cloud-based proximity marketing solutions and segmentation based consumer behavior patterns analysis. By collecting valuable information for their existing customers, brands are able to use the most relevant channels for their campaigns, succeed better response rates and maximize sales and ROI.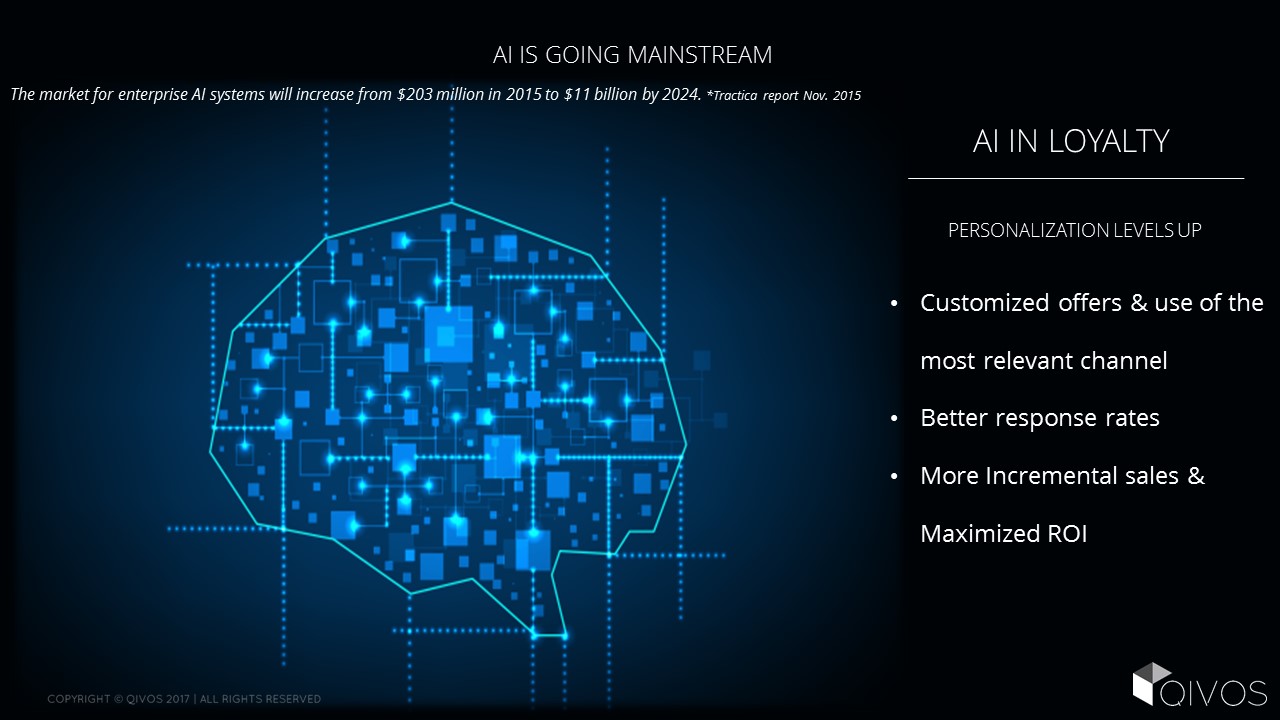 Adopting AI technology can take customer experience to the next level, win loyal customers that actively engage with your products and services and make your brand step ahead from the competition.