New features ALERT!
Club filters in Campaigns
We are thrilled to announce that QIVOS CLOUD now enables marketers to harness the full potential of club filters in their campaigns! With club filters, QC users gain the ability to execute laser-focused campaigns exclusively tailored to specific member groups. Supposing that you want to launch a campaign customized exclusively for your employees, you just have to select the "employees" club in the campaign's "Who" section, and watch as your campaign showers them with personalized offers and rewards.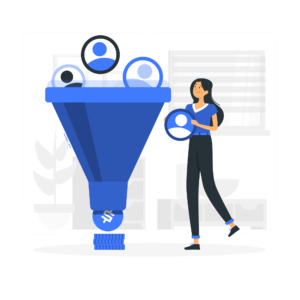 But hold on, what exactly are these "clubs"? Think of them as the ultimate organizational tool that allows you to effectively group and categorize members participating in your loyalty programs. Not only does this enable comprehensive data analysis, but it also unlocks the power to provide each group with exclusive privileges. Envision this: you can create an exclusive club just for your employees, providing them with exclusive discounts and promotions as part of their loyalty benefits.
Moreover, clubs offer flexibility in setting their lifespan. Define a start and end date for the club's activity, and let the magic unfold. It's important to note that while a club may have an overall lifespan of, let's say, two years, each member's individual membership period within that club can be fully customized. Picture a club where members enjoy three-month memberships, even though the club itself lasts for two years.
We are excited about the possibilities that the club filter in campaigns brings to your marketing efforts. Stay tuned for more updates, as we consistently explore new possibilities.
🔍 Oldies but goodies 📒
Brand Management
At QIVOS, we understand the importance of tailoring campaigns to specific brands when dealing with multiple brands simultaneously. That's why, we empower marketers with the ability to offer distinct coupon sets for each brand they manage!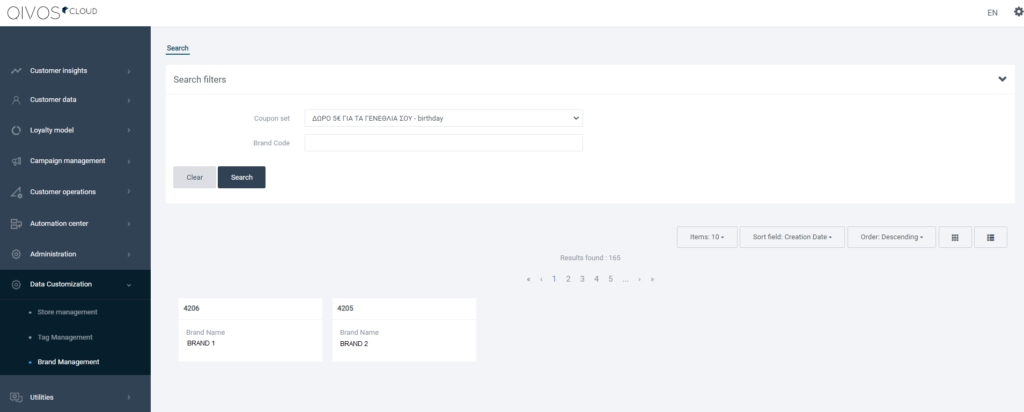 Within the QIVOS CLOUD platform, there is a dedicated page called Brand Management that serves as the ultimate hub where brand and coupon set associations come to life. Users can easily access this page to explore the names and codes of brands that offer specific coupon sets.
But hold on, let's clarify what we mean by a "coupon set." In essence, it's a dynamic collection of coupons that share the same value, such as a 5% discount. However, each coupon within the set comes with its own unique code. Why? Because at QIVOS, each coupon matches a unique invoice. Therefore, we could picture a 5% discount coupon set generating 10,000 coupons, each with its distinct code.
With Brand Management, marketers have two key functionalities at their fingertips. Firstly, they can select a coupon set and instantly uncover the brands associated with it, gaining a comprehensive overview of which brands are participating in a particular promotion. Secondly, users can perform a reverse lookup by selecting a coupon set and typing in the brand code. This function allows marketers to quickly check if a specific brand is offering a particular coupon set, streamlining the process of brand-specific campaign management.
For a detailed guide on leveraging the power of Brand Management, refer to our comprehensive QIVOS CLOUD manual. Get ready to unlock the true potential of tailored brand experiences!
🎁 A Sneak Peek at QIVOS's Latest Offerings! 🎁
QC Insights Partners with AWS QuickSight
In the dynamic world of data-driven decision-making, QIVOS CLOUD is about to embark on a groundbreaking journey. We are establishing a robust partnership between QC Insights and AWS QuickSight! Get ready for an exclusive sneak peek into the limitless possibilities that lie ahead.
By embracing AWS QuickSight, QIVOS CLOUD propels itself to a whole new level. With its powerful, interactive and user-friendly interface, AWS QuickSight becomes the gateway to boundless exploration and visualization of your data. Dive deep into your information, effortlessly uncover patterns and gain valuable insights. Plus, QuickSight's scalability ensures real-time analysis as your data volumes grow, while robust security features safeguard your data.

What's more, the integration between QIVOS CLOUD and AWS QuickSight is seamless. Thanks to single sign-on (SSO) implementation, you can directly access AWS QS dashboards from within the QIVOS CLOUD platform. No extra logins, no unnecessary steps. It's all about optimizing your experience and maximizing efficiency.
QIVOS embarks on a transformative journey that goes beyond limitations, empowering you to explore, visualize, and effortlessly derive actionable insights. As we prepare for this transformation, get ready to leverage the power of QuickSight and make data-driven decisions with newfound confidence.