New features ALERT!
Campaign Execution Prioritization
At QIVOS, we know how crucial timing is when it comes to campaign execution and, that's why, we're excited to introduce our new feature called "Campaign Execution Prioritization". With this feature, you can easily prioritize your campaigns based on urgency and importance and ensure that small campaigns will not be delayed due to extensive ones running in parallel and competing for shared resources.
Thanks to this feature, the marketer just has to select the priority level (LOW, NORMAL, HIGH) from a drop-down menu, and our platform will take care of the rest! In this way, critical campaigns are executed in a timely manner, the risk of delays or errors is reduced and the overall campaign performance is significantly improved. The default priority level is NORMAL, but users can easily adjust it to suit their needs.
For more information on how to properly use the Campaign Execution Prioritization feature to optimize your campaigns and achieve your marketing goals, please read the Campaign Manual
QC Form
Looking for an easy and customizable way to improve your loyalty program's registration process? QIVOS CLOUD has the perfect solution: the QC Form. In order to register, members should simply complete the form that is sent to them, after their quick registration at the cashier. Once they complete their full registration, they can start redeeming points and coupons instantly!
The best part? This form is fully customizable, allowing you to configure the form fields to your exact needs, including your business logo, preferred title and which fields are mandatory or optional. Whether you need basic contact information or more specific data, like the member's preferred communication channels or date of birth, this tool offers a wide range of options to choose from. With this flexibility, you can tailor the registration experience to your unique program and audience, boosting engagement and participation.
But that's not all! The QC Form is a time and cost-effective solution. Say goodbye to coding and testing a form from scratch! With just a few configurations, you can have a fully functional registration form customized to your needs and preferences.
Member Get Member Mechanism
One of the biggest challenges faced by businesses is to increase the number of members in their loyalty schemes. That is why, QIVOS has introduced the "Member Get Member" mechanism, thanks to which, existing members can now refer their friends and family and earn rewards in return.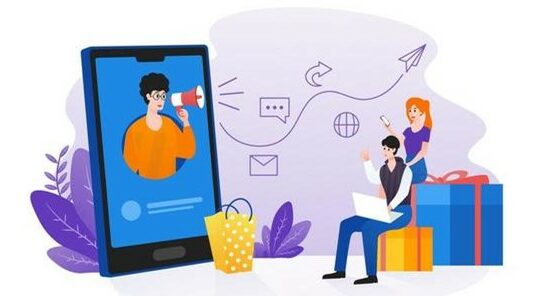 Through a Viber message, SMS or email existing members will be directed to a unique landing page with a personalized URL to refer their friends. Existing members just have to enter the email addresses of their friends and family who might be interested in joining the scheme. Potential members will then receive an email with a unique link to the registration form of the scheme. Upon registration completion, a link is made between new members and the member who made the referral. It's that easy!
In this way, existing members earn extra points and coupons for each successful referral. Meanwhile, new members receive registration points and discounts on their first transactions. It's a win-win situation for everyone, as businesses can effortlessly increase their member base and loyal customers can score even more rewards!